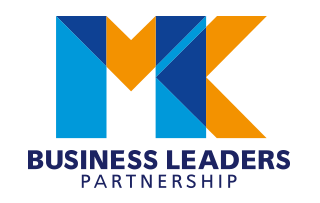 Milton Keynes Sporting Lunch, with Paul Merson, on behalf of SportsAid (Eastern Region)
Date:
08 Jul 2022
Time:
12:15
Join our next MKBLP Sporting Lunch
With Paul Merson
A leading football speaker, Paul Merson is undoubtedly one of 'the' characters of football, enjoying a successful professional football career as well as turning his hand to managerial and punditry work.
Beginning his career at Arsenal in 1984 as an apprentice, Paul made his debut for the side in 1986 against Manchester City, before becoming a permanent figure on the team towards the late eighties.
The attacking midfielder played for Arsenal 423 times in total, scoring 99 goals in all competitions before moving to Middlesbrough for a record £5 million pound fee. Paul first played for his national side in 1991, playing in a friendly against Germany. Also playing in the 1992 Euro Championship, 1994 World Cup and 1998 World Cup, Merson racked up 21 caps for his country, scoring on three occasions. He played a pivotal part in a team that had one of the most successful runs for England in the modern era of the sport.
Since retiring from professional play in 2006, Paul has made his mark as a memorable and well liked TV pundit. Appearing on Sky Sports, where he is part of the panel for Soccer Saturday and on the program 'Fantasy Football Club', Paul is an instantly recognisable face for fans. In addition to TV reporting, Paul has also dabbled in writing, mainly articles for the Arsenal FC magazine and the Daily Star's 'Seriously Football' section.
In 2019, Paul was praised for his candid discussion on ITVs Harry's Heroes: The Full English, as he opened up about overcoming addiction.
Paul is known for his audience engagement, putting his punditry work to good use, and for his use of colourful language, so come at your own discretion! Expect a lively discussion, and we hope you will join us for an unmissable opportunity to hear from an amazing sportsman with an impressive career on and off the pitch.
MKBLP is proud to continue the legacy of Milton Keynes' oldest and most famous Sporting Lunch, in aid of SportsAid (Eastern Region). Please book early to secure your place.
The event is open to MKBLP members and non-members alike, with full tables of 10 priced at £450 (including VAT), and half tables of 5 priced at £225 (including VAT). No tickets will be issued. Please use the links below to confirm whether you are able to attend the event (and book), or let us know that you cannot attend and we will not send you any more emails about this event). Once you have booked, you will receive confirmation and an invoice, which must be paid before the event.