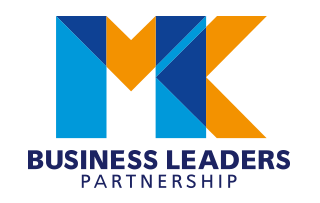 GLP on meeting e-commerce demands and creating flexible, sustainable warehouses
Following the acceleration of e-commerce, leading to a surge in demand for logistics real estate, investor and developer GLP has discussed plans with MKBLP for the sustainable build of its latest Milton Keynes developments.
At the start of the year, GLP announced a development programme of 1 million sq. ft of warehouse space across the UK.
Plans include the development of two units at Willen House, a 13.28-acre site close to Willen Lake, with a proposal to demolish an existing 'outdated' warehouse, replacing it with two new units totalling 254,859 sq. ft, which will form GLP's new, G-Park Milton Keynes development.
The third development is for an 88,000 sq. ft unit, Magnitude 88, at GLP's flagship logistics park Magna Park.
With a focus on sustainability and biodiversity, the sites will all benefit from features including rainwater harvesting, energy monitoring, LED lighting technology and lower carbon emissions during construction.
Updating MKBLP on the premier distribution park, Magna Park, GLP's UK Managing Director, Bruce Topley and Development Director, Joe Garwood explained how the 388 acre site now employs 6,000 people. The company have also contributed up to £40 million on local infrastructure to support the development.
On the development plans for the company, Bruce commented: "The growth of e-commerce in the UK has been accelerated by the Covid-19 pandemic given the increased importance of home deliveries. As a result, we have seen a surge in demand for logistics real estate in the right locations. Customers are also seeking to reinforce their supply chains and increasingly require higher specification buildings and cutting-edge sustainability credentials."
With a strong presence in Europe, GLP have been developing warehouses for over 30 years. A pioneer in sustainable development, they set the eco template back in the early 2000's.
Confirmed as the world's first Net Zero Carbon for construction building, Magna Park's Magnitude 314 has set the blueprint for future developments. The innovative design of GLP warehouses improves efficiency, while eliminating waste with a focus on reducing embodied carbon.
Future flexibility is also integral to every build too as Joe explained: "We future proof our developments for expansion against obsolescence. None of our buildings have been redeveloped."
"Customers are increasingly requiring higher specification buildings and leading sustainability credentials. We focus on delivering flexible space that allows our customers to tailor to requirements while ensuring that it has all the sustainability features that modern supply chains require."