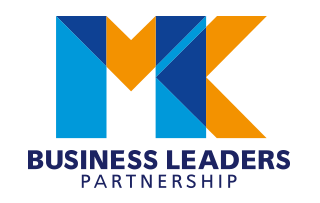 Double win for Milton Keynes College at BAME National Apprenticeship Awards
Congratulations to students from MK college for their recent success at the BAME National Apprenticeship awards – which included scooping the coveted Apprentice of Year award.
Kimmy Kimani, 27, was named Apprentice of the Year in the legal and professional services category and was also named as the overall national winner. Kimmy, who studied for a qualification in business administration did her apprenticeship at MK college where she is a student support coach. She's also a popular YouTube star where she and her partner give advice and encouragement about life to their 150,000 plus subscribers, especially urging them to get the best education they can. Such is the channel's success that even the united nations have taken notice of their work, enlisting Kimmy's support for the UN sustainable development programme.
Kimmy says, "I couldn't believe it when I was named the overall winner. I'd been talking to some of the other candidates online and they were all doing such amazing things that any of them could have won."
She started her apprenticeship when she took the job at the college and says she was shown incredible support from the start. "They understood what I needed and made everything easy as it could possibly be. If I ever felt discouraged my student support team and my mentor, Alex, always stood by me. If you do an apprenticeship here, you'll never feel alone. I hope to study more once the COVID crisis is over. I hope lots of other people will be encouraged to come here to take an apprenticeship. It's a proper job with a proper wage and a qualification at the end of it so it's a brilliant way to improve yourself."
53 year old Raginee Scudamore won the award for Retail, Hospitality and Tourism after taking an apprenticeship at the College to become a commis chef. She's putting those skills to good use in the kitchens at the University of Buckingham. She says, "Winning this seems like a dream considering that as an older woman I walked in on the first day surrounded by teenagers and thought I didn't belong but the staff worked so hard to help me and make me feel like I did fit in. They never gave up on me and now I have a wonderful job and wouldn't change anything for the world. As for the College, all I can say is that I have nothing but praise."
There was further success on the night for college apprenticeship partner and specialist nursing provider PJ Care, which also had one of its College apprentices, David Igbokwe, nominated in the same category.
MKBLP Board Director and Milton Keynes College CEO and Group Principal, Dr Julie Mills OBE, says, "Our commitment to equality and diversity is one of the cornerstones of this college and something about which we feel incredibly strongly. To see our students and one of the businesses with which we have such a close relationship being recognised at the Apprenticeship Awards is one of my proudest professional moments. Education is a vital tool for making the world a fairer and more equal place and I congratulate not just the people named on the night but all those staff whose incredible hard work and dedication helped make it possible."
Tracey Matthews is Assistant Principal for Employer and Student Experience and is in charge of the apprenticeship programme. "Of course I'm thrilled for all concerned but even more importantly if their success encourages people to take a look at apprenticeships and to realise just what a fantastic route they are to a better life, earning while they learn, then that will be an even better outcome. With all the uncertainty around work which the pandemic has caused, there's never been a better time to look at the possibilities apprenticeships can offer."