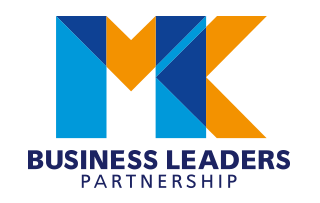 Taiwan Ambassador's visit to Milton Keynes
Venue:
Milton Keynes
Date:
09 Apr 2015
MK Business Leaders Partnership hosts Taiwan Ambassador's visit to Milton Keynes
Taiwan's Ambassador to the UK and a trade delegation have visited Milton Keynes for the first time – and they say they will return to build business, educational and cultural links between their nation and the new city.
Dr Chi-Kung Liu, who was also accompanied by his wife Mrs Huei Tyng Liu Song, was escorted by Dr Philip Smith, chairman of MK Business Leaders Partnership, during the visit. The party from the Taipei Representative Office in the UK included Mr Joseph Wu, manager of the Taiwan Trade Centre, Ms Angela Miao-Ing, assistant director Economic Division and Mr Yen-Heng Ouyang, director of the Education Division.
They were shown the access equipment maker Niftylift's new manufacturing facility at Shenley Wood where they were given a guided tour by company founder and chairman, Roger Bowden. The party also visited Transport Systems Catapult (TSC) in Midsummer Boulevard where they learned about Milton Keynes' role in developing driverless pods and the Future Cities project. The party later visited MK College to discuss apprenticeships and skills and went on to Cranfield University where the Vice-Chancellor, Sir Peter Gregson received the delegation and agreed a number of areas of co-operation.
At TSC Dr Liu spoke of the existing links between Taiwan and the UK and the big demand for British-made goods in his country. He said Taiwan's improved relations with the People's Republic of China made it a suitable partner for British firms trading with mainland China.
He said what he had seen suggested a good relationship can be developed between his country and Milton Keynes. "This is our first visit – and I guarantee there will be many more," Dr Liu said.
Dr Smith said he was pleased the Ambassador and his party had learned about what business in Milton Keynes can offer international trading partners and that the city was leading the way in ambitious projects.
The Taiwanese Ambassador's visit took place on Wednesday, April 1, 2015