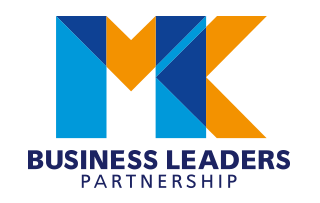 Milton Keynes businesses awarded Queen's Award for Enterprise
This week, we heard the fantastic news that three Milton Keynes businesses have been awarded a Queen's Award for Enterprise (QAE).
The Queen's Awards for Enterprise are the most prestigious awards for UK businesses, recognising and rewarding their outstanding achievements in the fields of Innovation, International Trade, Sustainable Development and Promoting Opportunity (through social mobility).
In the International Trade Category, both the Medical Research Network Ltd and M&M Supplies (UK) PLC were awarded, while Dawson Group Plc received the award from the Innovation category.
I would like to personally extend my congratulations on behalf of the entire MKBLP network to all three of these businesses, who join the ranks of other Milton Keynes organisations who have previously achieved this recognised Royal Emblem.
I sincerely hope that winners from this year's Queen's Award are also able to reap the substantial benefits this accolade can yield.
A total of 29 businesses from the South East were recognised among the 232 national recipients, and seven of these were Buckinghamshire based companies.
Last year, we co-hosted a Queen's Award event with Buckinghamshire Business First to guide organisations through the entry process. At the time, we also heard from past winners about their experiences and the positive impact that the award has had on their organisations.
With applications for the 2023 Queen's Awards for Enterprise opening on 1st May 2022, we are delighted to announce that we are once again collaborating with Buckinghamshire Business First to co-host this event again this year. Further details can be found here.
The recent Milton Keynes Business Achievement Awards demonstrated the success of businesses across our region. Despite this, the number of Buckinghamshire organisations entering the QAE's is relatively low, which is why we are working with the Buckinghamshire Lieutenancy to promote the awards and the many benefits of winning.
Businesses across Milton Keynes are prospering both locally and in international markets and the news that three companies have been recognised on such a high level is a momentous achievement and one which we would be delighted to see bestowed upon more companies within our great city.
Nicholas Mann, Chair, MKBLP