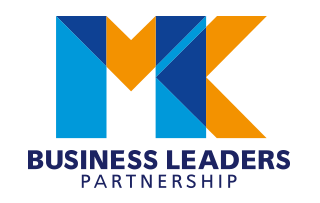 Future arrangements agreed to host regional growth remit for South East Midlands
This week the SEMLEP Board and Central Area Growth Board (CAGB), the group of Leaders from the area's six local authorities, approved recommendations for West Northamptonshire Council to be the host authority to take on Local Enterprise Partnership (LEP) functions by 1st April 2024.

These include strategic economic planning, the Growth Hub, which supports and strengthens businesses, and the Careers Hub, which links schools and colleges to create world-class careers opportunities.

The decision follows an announcement from Central Government that it would cease core funding of Local Enterprise Partnerships from April 2024 and for the LEP functions to be delivered by local authorities.

Working in collaboration, the six local authorities – Bedford and Central Bedfordshire, Luton, Milton Keynes, North Northamptonshire and West Northamptonshire – will build on the successes of the LEP to secure the future economic success of the South East Midlands region.
SEMLEP (South East Midlands Local Enterprise Partnership) and West Northamptonshire Council will now prepare for the transfer. Further work will happen over the coming weeks and months, led by the Central Area Growth Board, including shaping more detailed proposals for the engagement of local businesses.

Hilary Chipping, SEMLEP Chief Executive said: "This decision marks the end of a long period of uncertainty for the SEMLEP team. We remain committed to responding to the needs of local businesses through our Growth Hub and Careers Hub and will work with our local authority partners to ensure a seamless transition to the new arrangements."

Councillor Jonathan Nunn, Leader of West Northamptonshire Council and Co-Chair of the Central Area Growth Board, said: "SEMLEP has carried out excellent, invaluable work in supporting our region's many businesses and boosting economic prosperity across our area and all six local authorities are dedicated to building upon those achievements under these new arrangements from spring next year.
"West Northants is privileged to be chosen to host these functions on behalf of all partners, and we will continue to work closely and collaboratively to support and strengthen business communities across our region and shape fresh opportunities for all."

Councillor Pete Marland, Leader of Milton Keynes City Council and Co-Chair of the Central Area Growth Board, said: "It is important the business services currently provided by the South East Midlands LEP continue to be available and I am very pleased that the six local authorities in the area have come together to ensure that continuity."