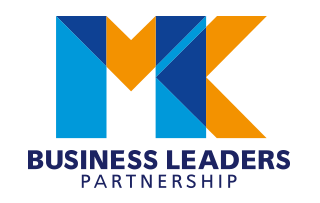 December 2015 Breakfast Briefing
MK Business Leaders have been sworn to secrecy after getting an exclusive preview of some of the planned highlights for next year's IF: Milton Keynes International Festival.
They were told by festival director Monica Ferguson, speaking at an MK Business Leaders Partnership breakfast briefing that the unconfirmed line-up is under a strict embargo. What can be revealed, said MK BLP chairman Dr Philip Smith afterwards, is that IF in 2016 will be spectacular, exciting and present very attractive opportunities for businesses in the city.
Monica, who is also chief executive and artistic director of The Stables, said the biennial multi-arts event in July would build on the success of the three previous festivals held since 2010. Business Leaders and their guests were told the proposed programme will include elements that have proved popular in the past and they were shown a host of new acts, artworks and events, some of them on a truly epic scale.
Monica said IF continues to raise the bar for arts and culture in Milton Keynes and she admitted that It gets harder every time. But she said the mammoth task of delivering IF is eased by having partners in Milton Keynes who have bought into the original vision along with a skilled production team, hundreds of volunteers and a can do philosophy that combines inspiration, communication and dedication.
Monica told Business Leaders: "Talk to us if you wish to take a role in the festival and about some of the business opportunities at IF. If we can continue to count on the support of the business community, it's going to be a hell of a ride in 2016."
Dr Smith thanked Monica, and her team for presenting a fascinating insight into what was planned. "We are privileged to have had a preview. Clearly there are opportunities for business to get involved and I am sure we will want to hear more about them. I am certainly looking forward to IF in 2016."