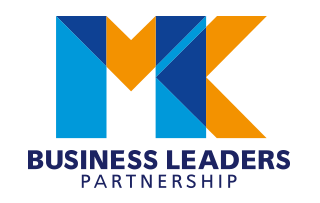 July 2016 Breakfast Briefing
Eminent historian takes business leaders behind the door of Number 10 after an extraordinary three weeks in politics.
All change in Downing Street put paid to a planned speech by a government minister to an audience of Milton Keynes business leaders.
Skills Minister Nick Boles MP resigned from the post 24 hours before he was due to speak on Thursday evening at a MK Business Leaders Partnership dinner. At the last minute and with superb timing into his place stepped Sir Anthony Seldon, the eminent political historian, commentator and writer with acclaimed books on David Cameron, Tony Blair, Gordon Brown, Margaret Thatcher and Winston Churchill's time in No 10.
Sir Anthony, Vice-Chancellor of the University of Buckingham, captivated members and guests with his behind closed doors insight into the last three weeks in British politics, 'The like of which we have never seen before. These are extraordinary times', he said.
The theme of Sir Anthony's talk was 'New Beginnings', which he said should include Milton Keynes as it approaches its first half century and shows more promise than any other city in the UK, straddling what he called the 'powerhouse' corridor between London and the North, and at the centre of the developing Oxford - Cambridge corridor.
Universities were experiencing a new beginning with 'Americanisation' – a drive towards more private universities like Buckingham and being more responsive to the student and improving the quality of teaching.
It was also a new beginning for Britain in Europe said Sir Anthony, who had argued for Remain. He said Brexit campaigned 'frankly on a bunch of lies', but he also called for post referendum unity saying, 'We should all now work to make the most of the opportunities that come about'.
But, with his unrivalled knowledge of Westminster and Whitehall, it was his candid analysis of the new beginning with a new Prime Minister and Cabinet that absorbed his audience. He described Theresa May as 'tireless and calm'. As Home Secretary she had one of the most challenging of roles he said and her strategy now is clearly to keep the Conservative party together by bringing all elements within the Cabinet. When asked if Boris Johnson as Foreign Secretary had been set up to fail Sir Anthony said no. 'But if you make a controversial appointment and if that person fails, you can lose enormous credibility,' he said.
Every new Prime Minister faces problems and their arrival begins with high hopes, he said. 'It's perhaps like watching the England football team go into a major tournament. We just know that it really will all work out this time - and then we go out at the quarter final stage. The institutional problems facing the country are enormous and the biggest is the economy and the likely impact of Brexit, even if we have a soft landing,' he said.
Dr Philip Smith MBE, chairman of Milton Keynes Business Leaders Partnership thanked Sir Anthony, who he said was someone who lived life '25 hours a day', for agreeing to speak at the last minute.
'His insight and experience of the intrigues of political life during these momentous times has been really fascinating. Our event this evening was immensely appropriate in our understanding of them.' he said.