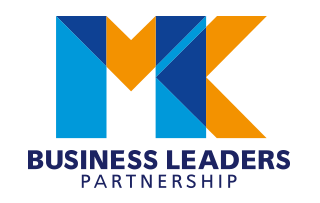 Gamiel Yafai: Businesses need to unleash the full power of diversity
Date:
06 Oct 2022
Time:
07:30
However, are businesses and employers tapping into this diversity enough? According to Gamiel Yafai, the award-winning global diversity and inclusion strategist, the answer is no.
Speaking to businesspeople who are members of Milton Keynes Business Leaders Partnership (MKBLP) at a recent breakfast event, Gamiel explained that while diversity has been rising up the business agenda for many years, organisations do not always unleash the full potential of this talent pool.
Citing almost 40 pieces of research, covering organisations across the UK and undertaken by Gamiel's consultancy, Diversity Marketplace, there is, from a minority's perspective, still a hidden culture: "We still have so many managers that stop progress. While they are consciously mindful of diversity and equality, they need to ensure that they are fully inclusive and deliver on the promises made. Not doing so could comprise sustainable growth."
According to Gamiel, who works with globally recognised brands to develop substantial diversity and inclusion strategies, there has, however, been a recent shift from companies as they implement diversity plans which may help them attract and retain top talent and drive innovation and growth.
"Initially, business were taking the initiative but moving from project to project in a bid to become more diverse. While we still have a long way to go, these companies are now recognising the benefits a diverse workforce can have on their organisation's culture, innovation and growth and are consequently becoming more systematic in their approach. This will, ultimately, have a long-lasting positive impact."
Gamiel also pointed out that while the diversity focus has largely centred around gender, race and sexuality, the value of neurodiversity is sometimes the lost strand, including those with ADHD and autism. Given that around 10% of the UK population is neurodivergent in some way, this represents a significant proportion of workers today.
In some cases, 50% of employees, particularly within technology firms, have employees who are neurodiverse, but only 2-5% of these employees actually declare it. "It begs the question – how well do we really know our employees?"
These hidden diversities are a stark reminder of the journey businesses still find themselves on, as they also represent a huge amount of untapped opportunity. For every disability that someone has, there is an enhanced ability, and these people need the chance to showcase their talents.
"According to our reports, 20% of employees admit that they only bring 50% of themselves to work – imagine what that additional 50% could do to productivity? We need to bring these voices to the fore and not leave them behind."
While the world of diversity, equality and inclusion has changed since Gamiel's career began over two decades ago, with significant steps forward made in recent years, he believes that we are still yet to move from evolution to revolution: "If there is one piece of advice that I could share with employers it's that simplicity is the ultimate form of sophistication. Business leaders will become inclusive not be yielding their own power, but by their ability to empower others. We should all do this."
The MKBLP member's breakfast was held at Thornton College, the boarding and day school for girls, which is located between Milton Keynes and Buckingham.