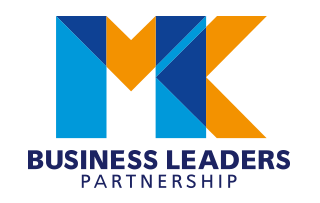 Lights, Camera, Action…. Future proofing Britain's thriving film & TV industry
From hosting super spies and superheroes, Pinewood Studios, home to the James Bond and Star Wars franchises, has taken cinema goers to a galaxy far, far away, and helped storytellers bring their creations to life for over 80 years.
However, without a pipeline of future talent, the UK's film and TV industry could be derailed – according to Andrew Smith, OBE DL. Corporate Affairs Director for Pinewood Studios.
Speaking at the first Milton Keynes Business Leaders Partnership (MKBLP) dinner of the year, Mr Smith, who is also Chair of the Buckinghamshire Local Enterprise Partnership and a member of BAFTA, revealed that he believes 50,000 people are needed by 2025 to keep up with the growth of the industry.
It's a challenge facing all of the UK's creative industries - from film to radio to animation to fashion and the arts - these industries contribute around £116 billion in GVA to the UK economy. With this figure anticipated to grow to £130 million by 2030, this economic contribution is greater than the automotive, aerospace, science and oil and gas industries combined.
The TV and film industry alone is worth £6.2 billion to the UK economy, the highest figure it has ever been after being bolstered by the battle of the streaming giants in the race to secure studio space.
Netflix is set to double the size of its base at Shepperton Studios, which is owned by Pinewood Studios, after permanently moving production to the UK in 2019. And, earlier this year, Amazon Prime also agreed a record-breaking deal to lease space at Shepperton Studios.
"The investment and commitment from these globally renowned companies into the UK is a significant endorsement for the country and for our TV and film industry. It is also testament to the quality of the people working within these sectors."
The planning permission, recently granted by Buckinghamshire Council, will see the development of a further 21 purpose-built sound stages, a backlot filming space, an education and training hub and a publicly accessible nature reserve.
"This expansion will deliver substantial economic and social benefits for the county and region – creating over 8,000 new jobs and injecting £640 million a year into the UK economy. However, our biggest problem is people – and the acute shortage of talent coming into the industry."
It's why Pinewood Studios launched its 'Set for More Futures' campaign to inspire a new generation of talent, and opened its doors in November last year to 4,000 young people from across the UK.
"As part of the planning application with Buckinghamshire Council, we committed to investing £20 million of Section 106 money to create growth hub focused on training and skills. We are also setting up regional skills centres and working with LEPS to create opportunities for young people. While it will be a challenge, the future looks very good."