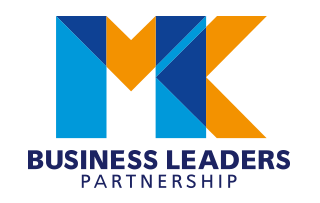 Marking the tremendous return of MKBAA
A week has passed since the return of our prestigious Milton Keynes Business Achievement Awards, and we are still buzzing from the success of the event. It was wonderful to host so many Milton Keynes businesses and to celebrate some tremendous successes again at MKBAA 2022.
For many businesses across our region and beyond, the pandemic irrevocably altered the objectives and values which had traditionally underpinned them. Competitors collaborated, working together to make essential equipment, keep supply chains open, and offer support to surrounding communities in a way not seen before. There was evidence of this throughout Milton Keynes, and these incredible actions helped buoy the community, whilst reshaping businesses across all sectors.
It also redefined how business success is measured. No longer solely based upon financial performance and short term profit gains, success is now also founded upon a company's commitment to sustainable and social practices.
This was reflected in the judges choice of the winner of the coveted Business of The Year award. For the first time in the history of MKBAA, this award was won by not one, but two businesses, Emerging Markets Quality Trials and Naturally Tribal. These businesses are linked by their incredible mutual founder, Entrepreneur of the Year winner, Shalom Lloyd. The judges commented that both businesses clearly demonstrated what can be achieved under the helm of an inspirational leader, with the vision, tenacity, and a drive to support others.
The theme of this year's awards was 'MK – Leading the UK's Green Recovery – Survive, Revive & Thrive' and many of the night's winners had shown their ability to adapt their businesses to be more aware of their environmental responsibilities both now and into the future. It was humbling to see how many businesses had taken on board this environmental theme, giving us all a positive outlook for the future.
Over the last couple of years, the parameters of success have been redefined with ESG values, which were rooted at the core of many MK businesses for years, coming to the surface. ESG has become measurable along with productivity and growth, and this was certainly reflected in the awards.
According to new MKBAA Head Judge, Anita Nadkarni, the award entries were a true reflection of this new measurement of success. Across Milton Keynes, Covid-19 rocked both private and public sector businesses to their core. But resilience, diversification and in some cases, collaboration has defined them and, in many cases, strengthened them, with a greater emphasis on values which do not always result in financial success.
We were also delighted that the celebrated Lifetime Achievement Award went to David Foster, who recently retired as CEO at The Parks Trust after 19 years at the helm. During that time, David expertly steered the independent charity, which cares for more than 6,000 acres of parkland and green space in MK. He has championed sustainability and expanded the reach of green space to the people of Milton Keynes, helping them to connect and engage with river valleys, woodlands, parks and landscaped areas, which represent 25% of our city.
As Milton Keynes continues to grow, we, as a business community, will ensure that this commitment to maintaining our wonderful green spaces endures.

On behalf of the entire MKBAA team, I'd like to congratulate all of our winners, and to thank all entrants, judges, sponsors, speakers and guests, without whom the awards simply wouldn't be possible.
Nicholas Mann, Chair of Milton Keynes Business Leaders Partnership