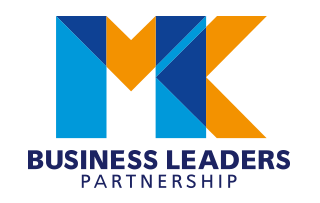 Roundtable discussion with Luke Freeman, Director of Whitecap Consulting
Following one of the biggest economic shocks in recent history, financial houses are anticipating a surge of investments. With businesses being urged to health check their organisations, Milton Keynes Business Leaders are calling for investors to recognise employee diversity as part of their due diligence.
At the latest MKBLP roundtable event, members participated in an interactive discussion with Luke Freeman, Director at Whitecap Consulting.
While the pace of investment has definitely slowed down during lockdown, Luke described how there is now a pent-up bubble on the supply side: "We are anticipating a sudden rush of deals and if this comes to fruition, the types of companies successful in procuring investment will likely be those who provide digital automated solutions that meet people's requirements in a post Covid world."
Digital technology was already transforming the market, but the current situation has accelerated the speed of adoption and investors are looking for sectors subject to growth, particularly those who are increasingly diversifying into e-commerce for customers.
However, for all businesses, while the last few months has been focused on business resilience and survival, the message for those seeking investment is clear; make sure your business strategy is in a strong, healthy position.
Highlighting the role of commercial due diligence, Luke explained the process potential investors take to gauge a company's commercial attractiveness, including stakeholders and target market.
Business leaders led the conversation on why, with so many companies now facing significant changes, company culture and diversity should play an equally significant role within due diligence.
Ultimately, financial houses are guided by what investors want and this will trickle down into the mainstream. Similar to the sustainability agenda, which became increasingly important, companies now need to be more explicit in presenting diverse employment agendas and social justice.
"Ethical, sustainable considerations should form part of the decision-making criteria."
As Luke commented, investors have a strict criterion on what success looks like with employment, particularly within city centres, factoring highly: "It should be less about the market and more about the ability of a high performing team to drive strategy together."
With questions around commercial properties, Luke stressed the fact that property is still one of the safest investments which can be made: "History tells us the investment of any property is good, but there will be many dips in the interim."
On the current inflexibility of landlords however, Luke counselled commercial property owners to provide flexible working spaces with open office spaces, aligned to the current flexible working needs.
"We are yet to fully comprehend the consequences of this new way of working, and, at a time when things are moving so fast, it is difficult to place a value on a business. But it is important that businesses improve the quality of their strategic plans, identify fast growth sectors, and challenge themselves to ensure their business is fit for the future."