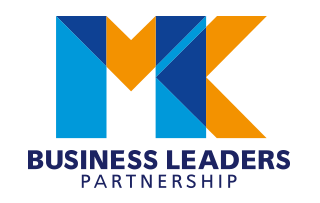 Milton Keynes Sporting Lunch, with Luther Blissett, on behalf of SportsAid (Eastern Region)
Venue:
Jurys Inn
Date:
03 Dec 2021
Time:
12:15

to

15:00
Join our next MKBLP Sporting Lunch
With Luther Blissett
Former professional footballer and manager, Luther Blissett is best known for playing for the England national team during the 1980s and for his time at Watford. Initially starting his career as an apprentice at Watford in 1974, Luther turned professional during the 1975-76 season where he made three appearances for the team. It was during his time at Watford that Luther helped the team progress from the Football League Fourth Division right the way up to the First Division for the first time in Watford's history. As a result, Luther is Watford's highest goal scorer and holds the all-time record for appearances.
During his impressive career, Luther made a massive 595 total senior club appearances and was capped 14 times for England, scoring a hat-trick on his debut appearance. After his retirement from professional football, Luther went on to coach his former club, Watford, with returning manager Graham Taylor. However by 2002, Luther had moved to York City to carry out a coaching role. Spending four years at York City, it was announced that Luther was appointed manager of Chesham United in 2006.
Moreover, Luther's influence doesn't just cover the sporting world, he has also worked in the media industry as a television pundit for Channel 4 and Bravo's coverage of Serie A, the Italian professional league competition. Furthermore, Luther has spent years promoting and raising awareness of racing drivers of Afro-Caribbean background, and thus founded the Team48 Motorsport, a Motorsports team aiming to promote just that.
MKBLP is proud to continue the legacy of Milton Keynes' oldest and most famous Sporting Lunch, in aid of SportsAid (Eastern Region). Please book early to secure your place.
The event is open to MKBLP members and non-members alike, with tables and half tables of 10 available, priced at £37.50 + VAT per person. No tickets will be issued. Please use the links below to confirm whether you are able to attend the event a(nd book), or let us know that you cannot attend and we will not send you any more emails about this event). Once you have booked, you will recieve confirmation and an invoice, which must be paid before the event.