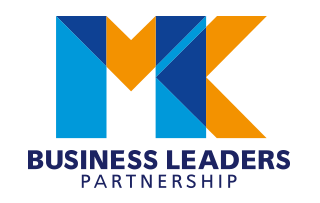 Concrete cows brand is the envy of others, says tourism chief
Embrace the concrete cows, urges the director of the UK's largest tourism body as Milton Keynes makes plans to mark its 50th birthday.
Bernard Donoghue, Director of the Association of Leading Visitor Attractions (ARLA) which represents 2200 top tourist sites attracting 119 million visitors annually between them, was addressing members of Milton Keynes Business Leaders Partnership at their recent Quarterly Dinner.
When asked if the iconic bovines should be included in the celebrations of MK50 in 2017, or even be side-lined, he said the concrete cows generated a brand awareness, 'most cities would give their eye teeth for'.
'Use them. Absolutely use them. I would be sorely tempted in the 50th anniversary year to say - we are going to love the cows and that they are so special to us we should ask Grayson Perry to be a guest curator and dress those cows in all their glory!' he suggested.
Earlier Mr Donoghue, who is also chairman of the Tourism Alliance which lobbies government on behalf of an industry which is the fifth largest in the economy and creates one in five new jobs, spoke of how he previously worked on a successful project to transform Manchester's image as a tourist destination in the wake of an IRA bombing and rampant gun and drug crime.
He said the things Manchester did to go from 11th most visited city in the UK to third, were easily translated to Milton Keynes for the 50th anniversary celebrations and for a bid to be European City of Culture in 2023. These included making political decisions quickly; encouraging meaningful conversations between the public and private sectors; and persuading the private sector that the arts, tourism and culture is worth investing in. He said the wider community must also be fully engaged. 'In Manchester we did things that harnessed people's confidence, ambition and energy to move forward,' he said.
In Milton Keynes Mr Donoghue said creative partnerships should be fostered by building on its flexibility and adaptability. The local destination marketing organisation (Destination MK) should be provided with a good budget and the MICE market – Meetings, Incentives, Conferences and Events, should be invested in.
He said Milton Keynes has a unique opportunity to talk about itself using new language without the baggage of history or century old politics to hold it back. 'Just to talk about being a European city of culture when you are not even a city is brilliantly assertive - I love that!'
Mr Donoghue also said Milton Keynes should come out of its 'comfort zone' and take risks – like the Poppies at the Tower of London. 'More than five million people viewed it, it generated an extra 18% paying visitors to the Tower and every one of the 888,246 poppies was sold - yet 24 hours before the project began organisers had considered cancelling it!'
'In the UK we are good at tourism but sometimes reticent to talk about it in confident and assertive terms, and talking about tourism and culture and the ambitions of a city to reposition itself in the minds of the public as a must go to destination is crucial. With the right partnerships aligned at the right time, the right conditions and the right leadership tourism can not only benefit the economy of Milton Keynes but also benefit the lives of those who live and work here,' he said.
Thanking Mr Donoghue, Dr Philip Smith MBE chairman MK Business Leaders Partnership, said his words had been relevant and inspiring.
'They should really encourage us all to consider how we can individually and collectively work together towards MK50 and the City of Culture bid. It is not just for the council to organise but is about us all in the public, private and business sectors to show a positive response.'