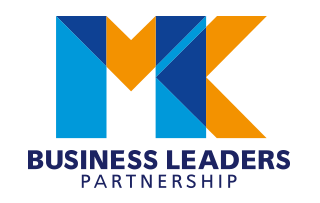 Diversity - creating a culture of change starts from within
Speaking at the latest Milton Keynes Business Leaders Partnership (MKBLP) event, NatWest's Diversity & Inclusion Partner, Commercial Banking, Sharon Rai, engaged and inspired members with her thoughts on how change can be driven – and her hopes for the future.
While a strong diversity and inclusion strategy can help an organisation attract top talent and drive innovative results, it needs to come from the top: "If you have a voice at the top table, you can make a difference."
Igniting the belief that change needs to start from within, Sharon encouraged business people from across Milton Keynes to challenge themselves, their beliefs, and biases, and find people who are willing to challenge them back.
"We have to start with self. Managers, owners, and business leaders need to put themselves out of their comfort zone and test themselves to grow and evolve and ultimately move forward."
"Too often I hear the words: we want to have diversity and we want to find the positive in that – but that is the positive. What is really driving change is authenticity – authenticity of voice, of values and beliefs and taking the time to listen and learn."
While business leaders can be the catalyst to instigating a sea of change throughout an organisation's ecosystems which will ultimately cascade down, it is the people on the ground who will set in motion a culture of change.
Candidly admitting that this change isn't easy in a large company, Sharon referred to her own journey at NatWest: "Over 18 months ago, when I took on this position, I believed I could make a difference, but with over 60,000 employees I recognised the need to work from the top down, starting with the Leadership Team."
"We still have a mountain of work left to do, but the incremental gains are important. The best campaign in the world is to challenge ourselves, but once we've done it there is no going back."
Sharon Rai was speaking at the last MKBLP member's dinner which was held at Jurys Inn, Milton Keynes.