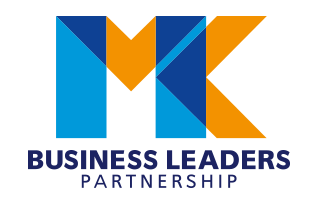 Women Leaders award winners to be offered associate MKBLP membership
Ahead of this evening's Women Leaders Awards, MKBLP would like to wish each of those shortlisted within the 14 categories the very best of luck.
As a staunch supporter of Women Leaders, MKBLP is delighted to announce that each of the winners from tonight's awards, who are not already a valued member, will be offered a free one-year associate membership.
A network of some of the city's most influential people who are making a difference to the wider business community, MKBLP plays a pivotal role in driving prosperity across Milton Keynes. And, it is widely recognised that today, many of these members and board directors are women who each play a pivotal role in the community.
Nicholas Mann, Chairman of Milton Keynes Business Leaders Partnership, commented on the decision: "We are keen to recognise and support successful business people from all backgrounds across our city and to widen and strengthen the membership of MKBLP by continuing to work towards equity for all. Through this initiative, we hope to achieve the mutually aligned goals of both organisations and help to underscore the importance of the Women Leaders Awards."
Now in its fifth year, Women Leaders is a platform to recognise the talents and experience of women living or working in Milton Keynes. Past finalists include scientists and campaigners, entrepreneurs and teachers, and all have contributed to the growth of their industry sector, their employer or business, and the ongoing success of Milton Keynes.
MKBLP is sponsoring the keynote speaker, Cindy Rose OBE, CEO of Microsoft UK, at the awards ceremony, which will be held at the DoubleTree by Hilton Hotel at Stadium MK.