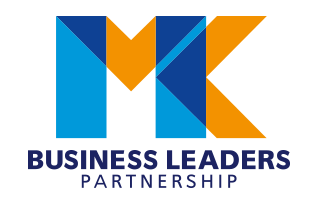 Members' Breakfast Briefing with Chris Hogan, The Open University
At our next MKBLP Members' Breakfast we are delighted to announce that we will be joined by Chris Hogan, The Open University's Director of Sector Development.
Businesses across the UK are currently feeling the skills shortage acutely, with recruitment and retention being a key challenge for all organisations, including those within Milton Keynes. For over five decades, The OU has been delivering flexible distance learning, playing a fundamental role within Milton Keynes in opening up education for all, which they believe will play a role in solving the skills crisis.
For 18 years, Chris has been helping organisations of all shapes and sizes to develop skills and retain talent in various roles. Prior to joining the Open University as Director of Sector Development, Chris was Director of Global Corporate Relations for a professional accounting body and helped multi-national businesses develop and transform their finance talent.
During the breakfast, Chris will emphasis how his team works with employers to understand their business challenges. From addressing specific skills gaps and enhancing employer brand value through flexible learning and development solutions, including degrees, short courses, micro-credentials and apprenticeships in healthcare, social work, policing, systems thinking, digital management and leadership.
We hope that you will be able to join us at this event. For further details please contact Gina.Harper@mkblp.com