Success of MKBLP's Summer Drinks Event
In July we held our first MKBLP drinks event, which gave members the chance to mingle within an informal environment. As many of our events feature speakers with members sat at tables, the opportunity to circulate is often cut short so, in the great surroundings of MK Gallery, members were able to socialise within a more relaxed environment.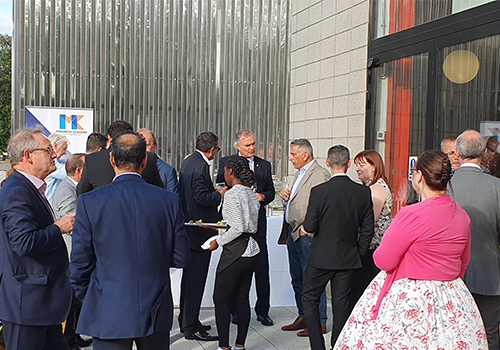 Sponsored by Howes Percival, the drinks reception was the ideal end to the working day, and the feedback we have received from those who attended was extremely positive. Due to holidays, many were unable to join, however they expressed a desire to attend future drinks events, so we are planning to host at least one informal event every year, along with our schedule of formal events.