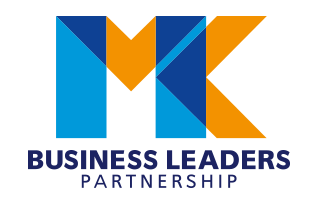 Event with Lal Tawney, Whitecap and Oliver Waters, Protospace
Cultivating Innovation and Technology in Milton Keynes
At our next online event, we will be joined by Oliver Waters, co-founder of Protospace, the recently formed tech network in Milton Keynes, and Lal Tawney, Director of Whitecap Consulting. Oliver will outline his perspectives on Milton Keynes' growing tech sector and Protospace's plans for the future, while Lal will profile the tech ecosystem analysis project within Milton Keynes which is set to support the city's growth strategy. The event will also include a discussion to gain members' feedback and input to the ecosystem project.
Oliver Waters
Oliver is the co-founder and CEO of Orbit, a modern community platform for professional groups and member networks. Specialising in digital product design and strategy, he has over 20 years' experience working on ventures in the technology sector. Prior to Orbit, Oliver founded Momento, the popular automatic journal for iOS, and local digital consultancy d3i. He also runs Made in MK and co-founded Protospace; two initiatives aimed at connecting and supporting the tech community in Milton Keynes.
Lal Tawney
Lal is a Director/Owner of Whitecap Consulting, an independent strategy consultancy which has offices in Milton Keynes, Leeds, Manchester, Milton Keynes, Bristol, and Newcastle. Lal started his career on the graduate trainee scheme at Abbey National HQ in Milton Keynes and progressed through a number of management positions in strategy and product marketing roles, while also gaining an MBA. Lal progressed to work at KPMG as a senior manager in the Financial Services practice, Head of Market Strategy at Barclaycard Business in Northampton, and Head of Mortgages at Santander. Lal later set up his own strategy and change consultancy, and in 2016 joined Whitecap Consulting as a Director/Owner to set up the Milton Keynes office to support clients in the local area with their strategy and growth challenges.
To register your attendance please email, gina.harper@mkblp.com