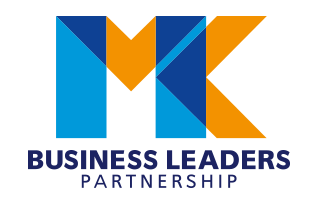 Dr Philip Smith MBE
Job Title:

Chair
Profile:

Philip is the current chair of MKBLP and is also the first chair of the MK Business Council.
Qualifications:

Honorary Doctorate in Business Administration
Dr Philip Smith MBE, HonDba FCMA, FCT, F InstMgt, CIPFA, M IoD
Dr Smith is a former senior executive of a number of multi-national businesses, including major food retailer Asda Group Plc (now part of the Wal-Mart group) and National Power Plc, the UK's largest electricity generating company.
A qualified accountant, Dr Smith has since retiring from National Power fifteen years ago, built a portfolio of non-executive director positions in the renewable energy sector and a formidable set of public service roles in Milton Keynes including sport, education, transport and economic growth.
He is currently Investment Chairman of Enercap Capital Markets. He has recently retired from the UK's Landfill Community Fund regulator (Entrust). He is also a stakeholder in other renewable energy businesses in the UK and overseas.
In Milton Keynes he is the chairman of the MK Sports Board, MK Business Council, MK Transport Partnership and the MK Business Leaders Partnership.
A former chairman of Leicester City Football Club, Dr Smith has held various positions in the sporting sector including chairmanship of youth and senior men's and ladies football clubs.
Dr Smith is a governor of the University of Bedfordshire, a member of the development board of Buckingham University and Chairman of governors of the Milton Keynes Academy.
He was awarded an Honorary Doctorate in Business Administration by De Montfort University in 2010 for his outstanding contribution to the development of the university. He is a non-executive director of Destination MK, Biztech, MK City Orchestra, a trustee of The Stables and a Patron of Willen Hospice.
Contact Details
Dr Philip Smith MBE
Company Director