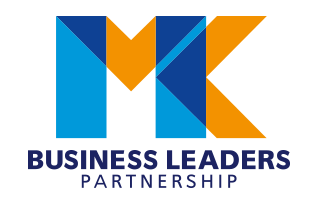 MKBLP Member Q&A – Steve Eccles, Project Director, First Base
Steve Eccles joined MKBLP as a member earlier this year. As Project Director for mixed-use developer, First Base, Steve is managing MK Gateway development project (https://saxoncourtmk.com/) which incorporates the redevelopment of the former council building, Saxon Court. While First Base are currently submitting plans for this major project for Milton Keynes, which is expected to deliver £300 million in social value over the next two decades, we asked Steve a few questions on his decision to join MKBLP:
Why being a member is important?
Saxon Court is the first project we have undertaken in Milton Keynes, and along with our investor, Patron Capital, we were excited by the prospect of working within one of the UK's fastest growing cities. As a mixed-use developer, we are focused on delivering long-term social value for communities across the UK and have developments in other key cities, such as London, Cambridge, Bristol, and Brighton. We are passionate about creating vibrant places, full of life. That's why we have a big focus on people, and not just bricks and mortar. To do this we need to understand Milton Keynes and what makes it tick. Working with businesses, charities and communities is vital to achieving this.
First Base spoke to MKBLP members at an event at the end of last year, just after we acquired Saxon Court, and we immediately recognised the fantastic opportunity that being a member of this business community could bring; especially due to the diverse range of businesses represented, and how aligned they are to the need for economic growth in Milton Keynes, and the need for high-quality spaces for business to flourish.
What do you bring to MK Business Leaders?
Milton Keynes has ambitious growth plans, and we are providing the future infrastructure to help meet this vision. Our vision is to deliver a beautifully designed and highly sustainable development to support Milton Keynes' post-Covid economic recovery and growth, embracing the city's innovative spirit. By creating partnerships within the business community, we hope to help shape a positive future for Milton Keynes.
What challenges face the Milton Keynes business community?
Historically, Milton Keynes has been undervalued. Now, faced with the fact that the city is expected to lead the UK's economic recovery and its significant position at the heart of the Oxford-Cambridge Arc, the spotlight is firmly on Milton Keynes. There clearly needs to be an emphasis on developing the sustainable infrastructure to support this growth and, while our plans for Saxon Court align with this narrative, the business community also needs ongoing support to recruit and retain the talent which will help them meet anticipated growth.
What makes Milton Keynes special for you?
The redevelopment of such an iconic site within Milton Keynes is exciting for me and the First Base team. We are working with one of the world's top architecture practices, RSH-P. One of the partners, Ivan Harbour, worked on London's Lloyds Tower, and is fascinated with Milton Keynes, having studied the town earlier in his career. We have been welcomed with open arms by everyone in Milton Keynes; this warmth and willingness to respond and engage with our proposals is really special and we really appreciate it. We are also excited by the ambitious plans for the city, and how they are being set out in plans such as the Milton Keynes Strategy for 2050. We hope that our scheme at MK Gateway will set the standard for how new places are created for people to live, work and play.
Your tip for success in business and/or life?
Listen to people. As a Project Director I am continually taking views on board, from work colleagues to stakeholders and the wider community to ensure that our developments meet a range of needs. Local knowledge is essential, as this helps us as a developer to make sure that we design the right places for future business needs. It is important that this is applied to all interactions. By doing so we can create the best possible business solutions and the right connections.